Downloads
Donations
If you are able to help, any donations for our colouring sheets will go a long way to helping us through the time we are closed to the public due to COVID-19.
Amerton Railway: The Board Game
Drive your steam train around the railway at Amerton, looking out for landmarks around the railway. Will you get all the way round without the fire going out? Will you drop the shovel? Maybe you will get it all just right and be extra speedy!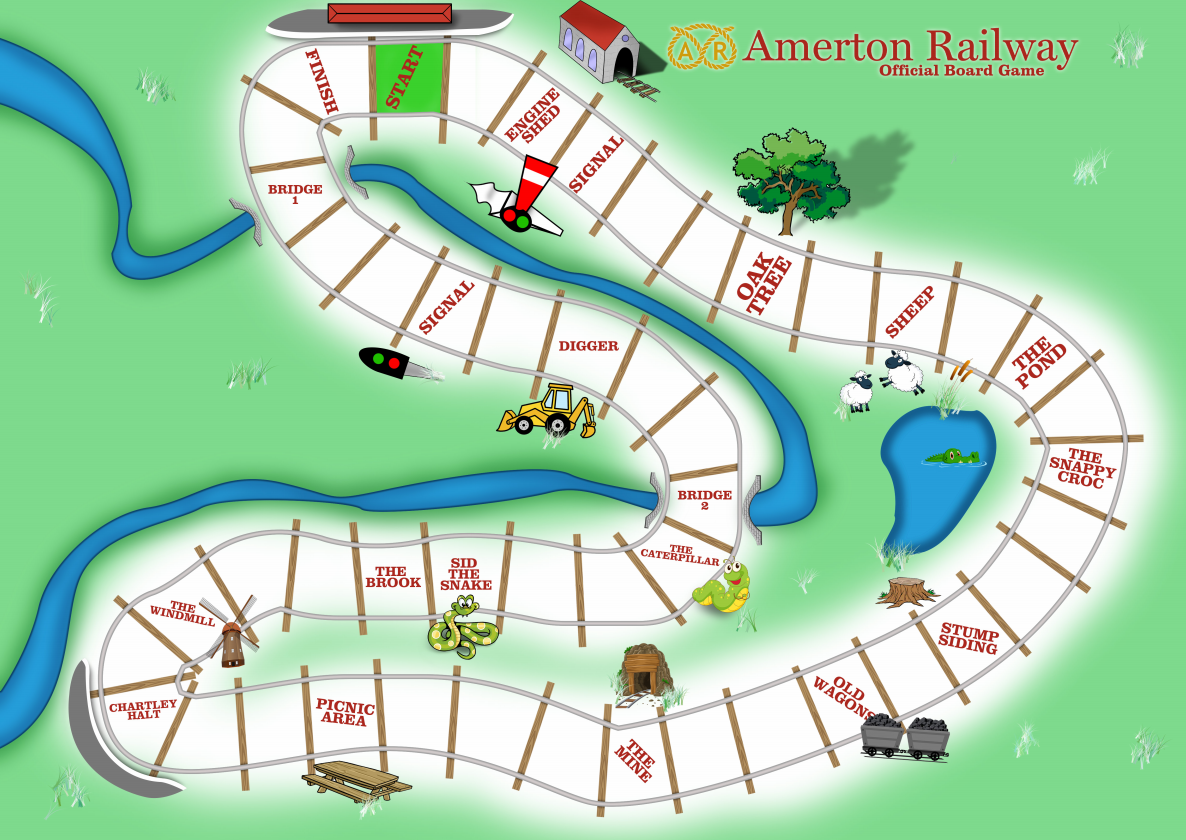 Our volunteers have produced a full pack you can download and print out. All you need is some scissors and sellotape and you're ready to play!
We'd love to see photos of you playing Amerton Railway: The Board Game, please share them to our Facebook Page, or just let us know if you enjoyed it!
Download Amerton Railway: The Board Game
There are two downloads you need to play Amerton Railway: The Board Game. One is the Game Pack, this includes the playing cards, board game and instructions. The second is a simple information sheet on how steam engine boilers work. You can download these both below:
Colouring Sheets
Our volunteers are producing some colouring sheets of our engines, carriages, and wagons; once they are ready we will be listing them here to download for free. Each sheet has a little bit of history and information about the featured vehicle.
We will add one colouring sheet each day this week starting on Monday 30th March. Follow us on Facebook to find out when we add more!
Download Colouring Sheets
Download Wordsearch