Timetable
At Weekends
Diesel trains on Saturdays
Steam trains on Sundays (Except Sunday 7th April, when there will be a Diesel service)

Trains run from 11:30am to 4:30pm
May Bank Holiday
Three days of Steam Trains 4th to 6th May
Fares
Children (3-16) – £1.80 (under 3's travel free)
Adults – £2.50
Concessions – £2.00
Each ticket entitles the holder to two journeys on the Railway on the day of issue.
Please note that different fares may apply during Special Events.
Timetable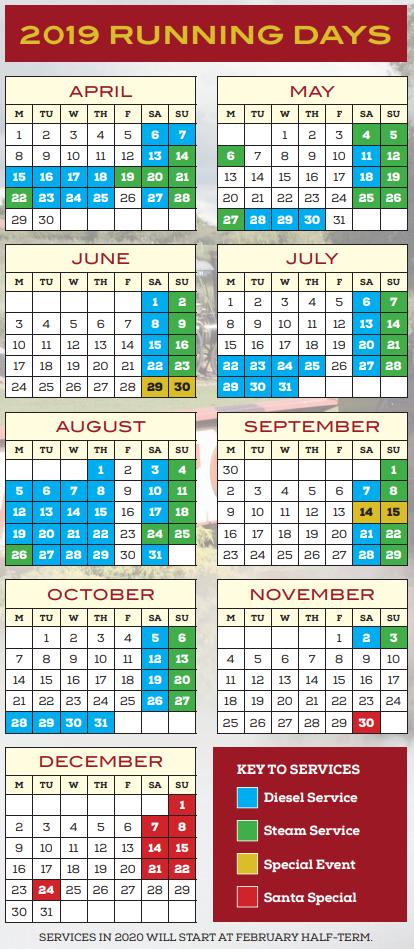 You can download our full timetable here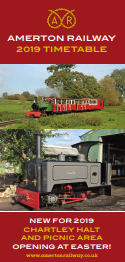 All services are operated by heritage vehicles and our team of volunteers, because of this all services are subject to the availability of heritage rolling stock and volunteer crews. If you would like to volunteer please see our volunteering page and get in touch.