Santa Specials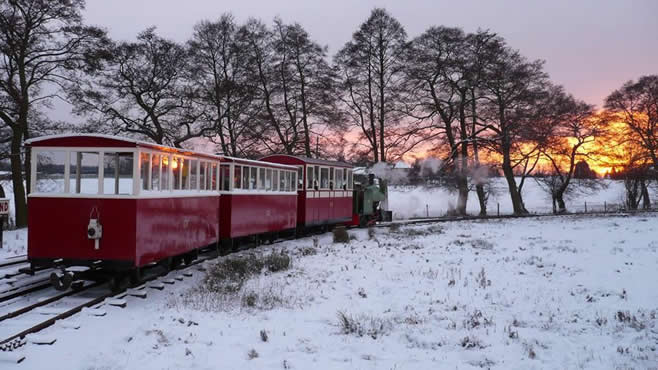 Come and join us for our Santa Specials in 2019!
Join us for a magical opportunity for children and adults alike.

SPECIAL OFFER – Tickets £4.50 for adults and £6.50 for children for trains on the 30th November and 1st December.
Book quickly as they will soon run out!
Board a steam train at Amerton Station and travel to Toyland to meet Santa and receive a hand-picked gift! Parents can enjoy a warm mince pie and a glass of sherry while surrounded by beautiful Staffordshire countryside as the train meanders through the fields on a frosty winter's day.
Tickets are £5.00 for adults and £7.00 for children.
This event is organised by our volunteers to support the charity that maintains our heritage steam and diesel locomotives. All of our volunteers are very enthusiastic and are eager to make sure your visit is as special as possible. If you have any questions or special requests, please let us know!
In the past we've had marriage proposals, with the ring presented by Santa, as well as baby gender reveals and special birthday or Christmas presents!
Our Santa Specials are running every Saturday & Sunday in December and Christmas Eve.
We have presents for children of all ages from babies to 8+, however we allow for small babies to sit on parents laps and travel for free if you do not wish for them to receive a present.
Please note that you will be unable to book after 6am on the same day as your chosen train service.
See what our customers think