Welcome to Amerton Railway
Please see our timetable for when we are running trains in 2023!
2023 Santa Specials
Santa Specials tickets are now on sale! We will be here for your questions on Facebook Messenger and our telephone lines 01889 271337 – See more information about our Santa Specials HERE!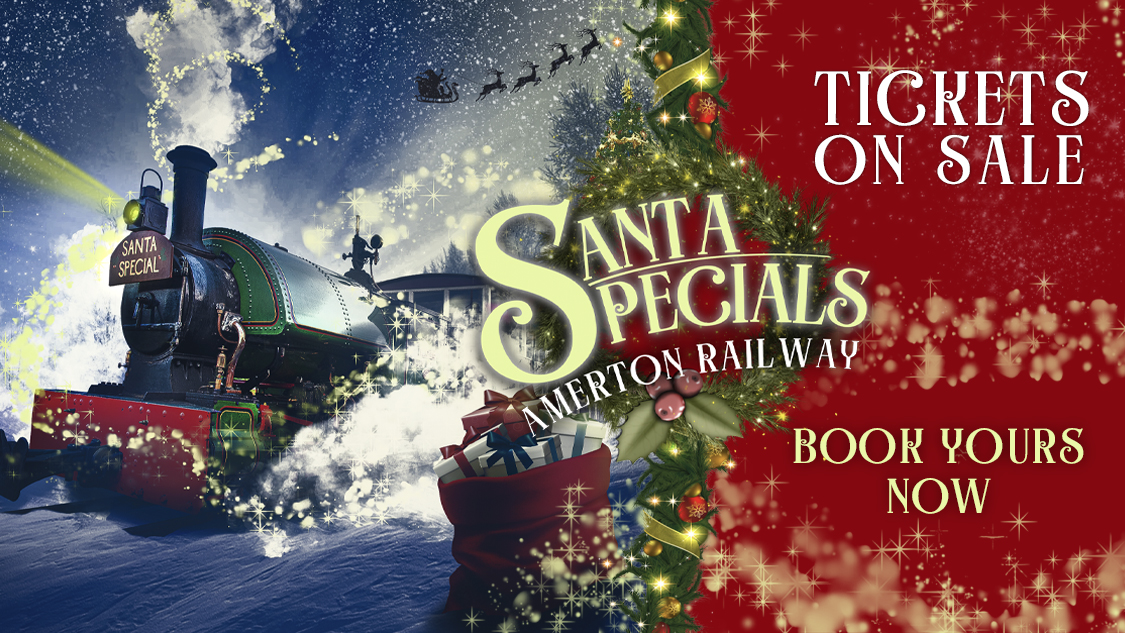 Volunteering
Amerton Railway is a charity, dedicated to preserving the narrow gauge railway heritage of Staffordshire. The railway is maintained and operated entirely by volunteers! Would you like to help?
Contact us on Facebook or email enquiries@amertonrailway.co.uk
---
Queen's Award for Voluntary Service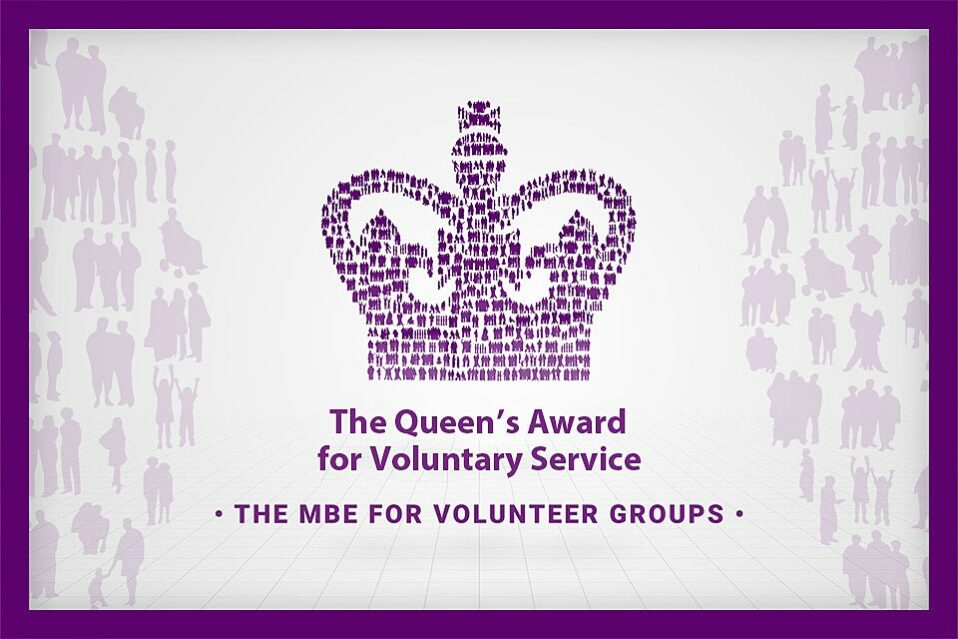 Amerton Railway, a group of volunteers based between Stafford and Uttoxeter have been honoured with The Queen's Award for Voluntary Service, the highest award a voluntary group can receive in the UK. For more information and our press release please click here.
If you are able to support us in our objective to preserve the railway heritage of Staffordshire, please see the donation information on the page below:
---
Our Picnic Area is open!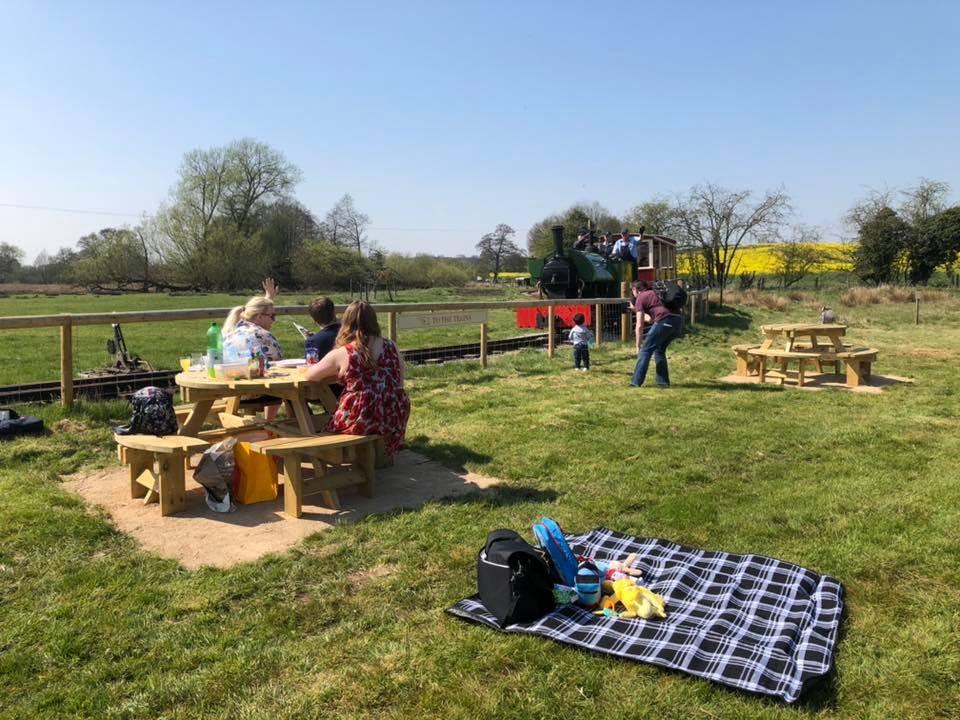 Why not bring a picnic lunch and have a ride on the train to the Picnic Area at Chartley Halt where you can watch the trains go by, all included in your ticket price! For more information please see our Picnic Area page.
---
Please keep in touch with us through our website and Facebook page for more details of our steam and diesel train services and special events.
We are a registered charity, registration number 1015635. Amerton Railway is dedicated to preserving our narrow gauge railway heritage and is operated entirely by volunteers. We are independent from our neighbours, Amerton Farm, though we do recommend you visit them if you are visiting the railway.
Our engines and carriages are heritage vehicles and are all operated and maintained by volunteers. As such, all events, services & locomotives are subject to availability. We will endeavour to update our website and Facebook Page should circumstances change.