Industrial Railway underway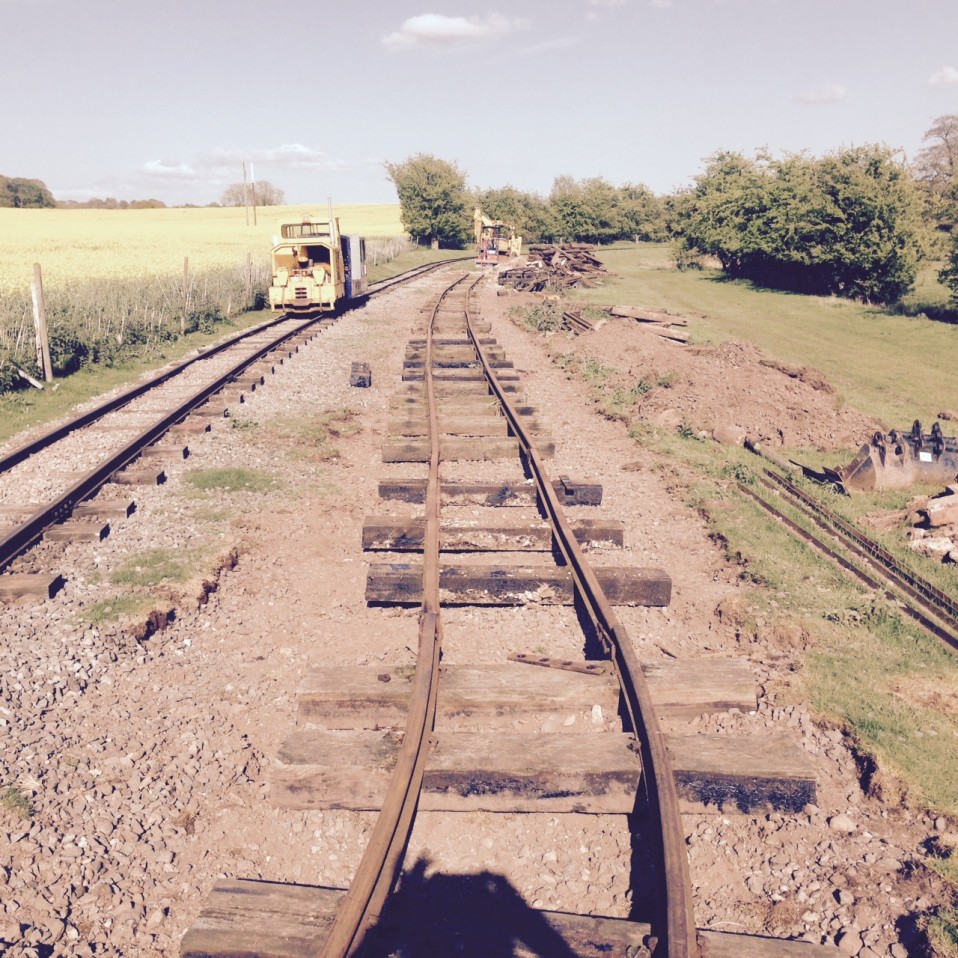 May 11th saw building of the new industrial railway get off to a good start. This project will see the old rail at Stump Siding lifted and replaced with refurbished track panels recovered from last Winter's mainline relaying programme. The old Stump Siding rail, together with more of the rails that originally served on the Middleborough transporter bridge will then be laid on recovered sleepers to create a spur line extending to Mason's Folly drift mine, together with a turning wye and additional sidings. As well as providing additional storage space for freight stock, the line will allow us to demonstrate the Amerton Railway collection of diesel locos separately to activity on the mainline, as well as providing a loco and stock turning facility.
The first stage of the project involves replacing the length of the old Stump Siding and will be completed to allow freight stock to be returned there for storage in time for the Stafford & Uttoxeter Railway day on 23rd May. The hired mini-excavator used for this work will also start to prepare the track bed for the later extension of the line towards the drift mine.
The track now being lifted at Stump Siding (named after the tree stump where the entrance point diverges from the mainline) was amongst the first laid at the Amerton Railway, when it formed part of the run-round arrangements for the initial "out and back" route.
Our pictures show the line of the track lifted a couple of weeks ago by Pete, Derek, Frank and Joe and two photos from 11th May, showing the results of an intensive days work by Pete, Derek and Rob with the old trackbed being excavated and the line of "Hornby track" reclaimed track panels laid out awaiting the attention of the rail bender and fishplating.