Announcing F.C. Hibberd No. 2025's arrival at Amerton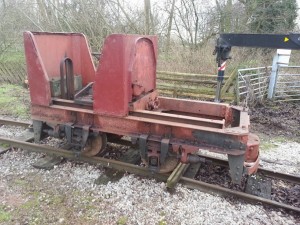 We are happy to announce that 2 members of Amerton Railway have acquired a new locomotive, F.C. Hibberd 2025 of 1937 for restoration at Amerton.
The owners are currently working on the Lister CE twin cylinder engine while the frames are in storage.  The general condition of the locomotive is good, the mechanical components of the gearbox are free, the engine is in very good shape bar one of the big end bearings. You can follow the restoration progress of the locomotive including pictures on the dedicated Facebook Page.
Hibberd No.: 2025

Comments
comments