Home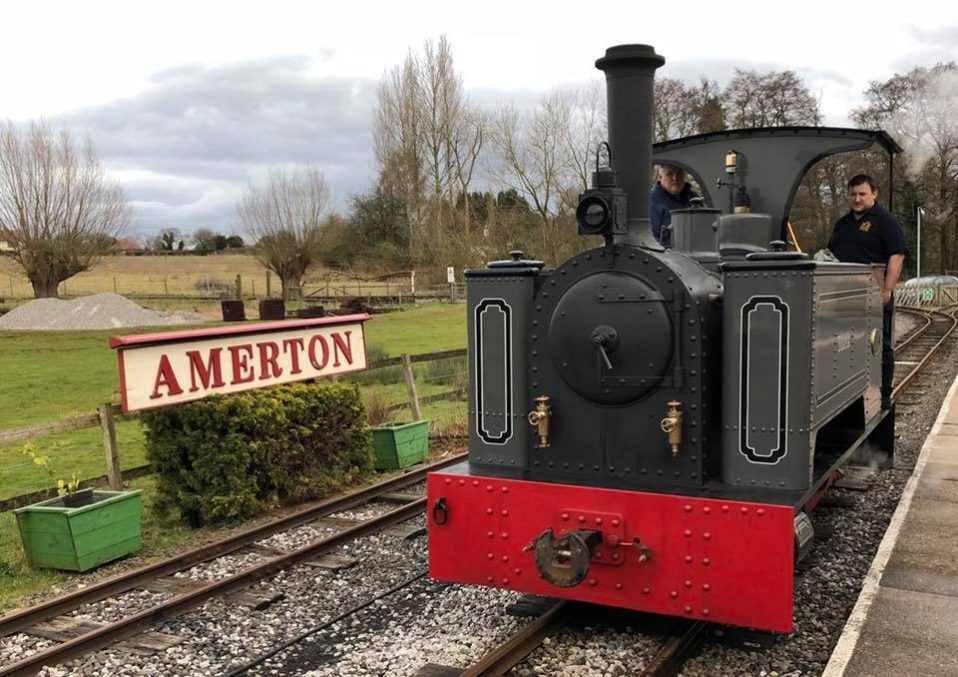 Weekend Trains
Our regular service of weekend trains is now running until 4th November.
Diesel trains on Saturday, Steam trains on Sunday (except special events).
Trains run from 11:30 to 4:30.
May Day Bank Holiday
Three days of Steam Trains!
Steam Trains daily Saturday 5th May – Monday 7th May
Trains run 11:30 – 4:30
Whitsun Half- term
Trains daily from 26th May – 3rd June – with steam trains 26th – 28th May.
Weekend & Bank Holiday trains 11:30 =- 4:30
Weekday trains 11:30 – 4:00
(All services/locomotives subject to availability)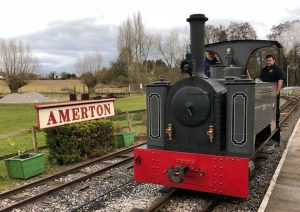 In addition to our ordinary running days, we've got several
special events

planned for the year,the dates are:-
Summer Steam Gala – 30th June & 1st July




Diesel Gala – 21st & 22nd July




Everything Goes Weekend – 15th & 16th September
Further information will be published on our website
and Facebook page!
Please keep in touch with us through our website and Facebook page for more details of our steam and diesel train services and special events or sign up to our Mailing List.
We are a registered charity, registration number 1015635. The Amerton Railway is dedicated to preserving our narrow gauge railway heritage and is operated entirely by volunteers.