W.G. Bagnall No. 1889 "No. 1"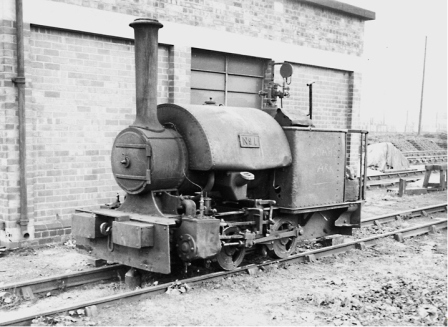 18.03.08 Purchase of Bagnall No. 1
New locomotive addition Bagnall No. 1 arrived at Amerton from Cambridgeshire on 18th March 2008. A more detailed description is given in Bagnall No. 1 by John Strike. This is in .pdf format, and so to read it you will need Adobe Acrobat Reader.
Technical Data:
| | |
| --- | --- |
| Builder: W. G. Bagnall, Stafford | Cylinders: 6″ x 9″ |
| No: 1889 | Weight: 5 tons |
| Year: 1911 | Livery: Rust! |
| Wheel dia. 1' 7" | Wheel base 3′ 0" |
| Tank capacity: | Bunker capacity: |
| Boiler pressure: 140 psi. | Tractive effort @ 85%B.P. : |
| Length over buffer beams: | Width: |
| Height to chimney: | Approximate Horsepower: 30 hp |
No. 1 is a member of Bagnalls Mercedes class and was delivered new to Judkins' 3ft gauge Tuttle Hill Granite Quarry line in Nuneaton in 1911. She is very typical of the type, but is in fact the first of the class with Bagnall-Price valve gear and the new combined smokebox cast saddle/steam pipe/exhaust pipe arrangement. Her work at the quarry with sister loco No. 2 ceased around 1950, and she was stored there until purchased by ME Engineering in 1956, and then subsequently sold to British Railways for use at their sleeper depot at Beeston, Nottinghamshire. Here she only saw use for a couple of months each year and after a couple of years was relegated to a spare loco when the brand new Ruston 48DS (ED10) arrived in 1958. She regularly received repairs at the old Midland Railway Nottingham Loco shed, being transported there on a HyMac wagon, and was eventually sold for preservation in 1962. She was stored outside, but complete, in a number of locations until she changed hands again, moving to Cambridgeshire where restoration was started. Remarkably she remained untouched for over 30 years and arrived in Cambridgeshire as depicted in the photograph above in 1994.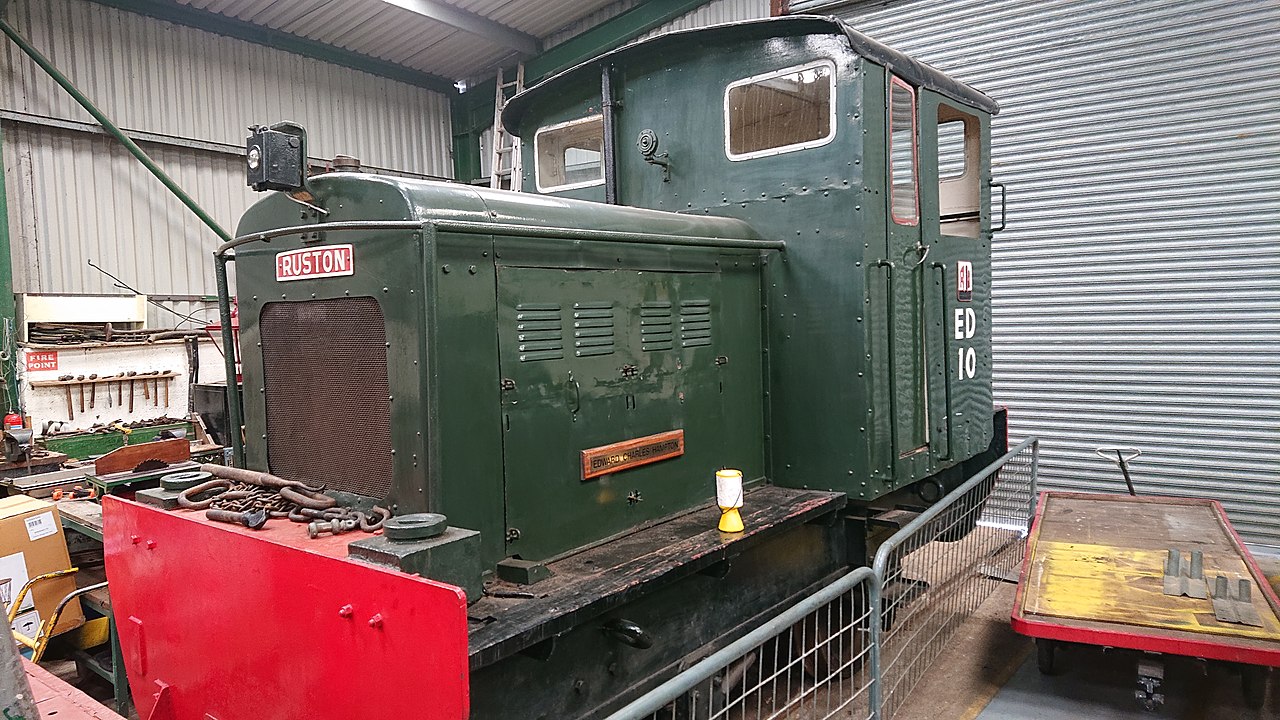 We were very fortunate to purchase the complete loco, albeit fully dismantled, in 2008 and all the component parts were moved to Amerton that summer. Within the kit of parts are new rollings and flanged plates for a new bullhead boiler, both original nameplates, and indeed later in 2008 we were able to purchase one of her original Bagnall Works plates at auction!
The loco frames and a number of components are currently displayed on a flat wagon, with all the other parts in stillages. While the condition of the platework is very poor, it will serve as a pattern for new plates, but all the other components are complete and in relatively good condition, No.1 obviously never having done a great deal of work, certainly compared toIsabel. The plan is to re-gauge her to 2ft, using the original buffer beams, cut-down frame stretchers, and probably a new cast combined smokebox saddle/steam pipe/exhaust pipe, and of course new axles. This will not affect the overall look of the locomotive, as Bagnalls offered the Mercedes design to a multitude of track gauges, indeed they often laid down common parts to stock awaiting a firm customer order and gauge.
As originally built No.1 had a cab or awning and this may be replicated in the restoration. She will be the perfect sister engine for Isabel, but we will have to secure funds for her restoration before making a start.