Ruston & Hornsby No. 221623 "Yard No. 70"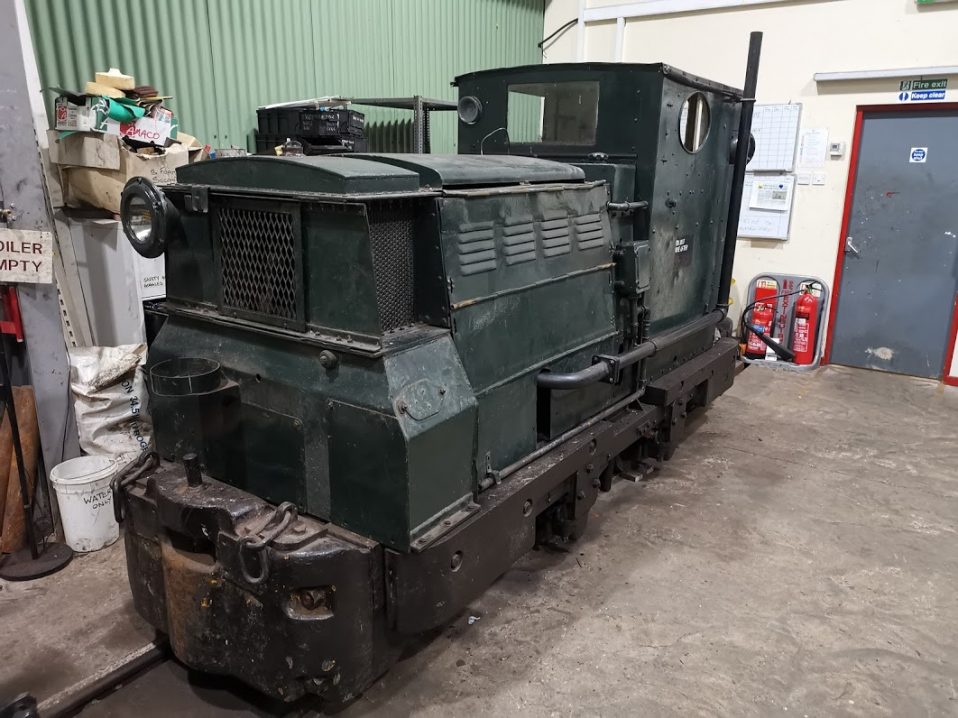 Technical Details
| | |
| --- | --- |
| Builder: Ruston & Hornsby, Lincoln | No.: 221623 |
| Weight: 7 tons | Year: 1943 |
| Livery: Dark Green | Tractive effort: 44/48 hp |
History
This Ruston & Hornsby diesel was delivered new to the extensive 2 feet 6 inches gauge system at RNAD Broughton Moor, Cumberland on 11th June 1943. Here it worked alongside similar machines and various Hunslets for nearly 50 years shunting ammunition shells around the vast complex until the depot was closed in 1992. The loco was a fully flameproofed machine with a Ruston 4VRO engine coupled to a 3-speed gearbox and remained in near-original condition right to the end.
Purchased by Tender to the MOD as part of Lot 8 by John Strike and Nick Curtis, the loco moved to Amerton on 28th May 1992.
Re-gauging was carried out on site with the wheel-sets being pressed to 2 feet gauge on the Talyllyn Railway at Pendre. However, it was another 12 months before the loco entered service due to gearbox problems. However, once sorted and with new clutch linings fitted, the loco was repainted in dark green and performs most satisfactorily, being a very powerful machine. The loco is very similar to the large number of Rustons used on the extensive system at RAF Fauld.
In 1999 the locomotive was removed from traffic due to engine issues and, after a lengthy overhaul, finally hauled it's first trains in September 2019 at our Everything Goes gala.