Amerton Railway: The Board Game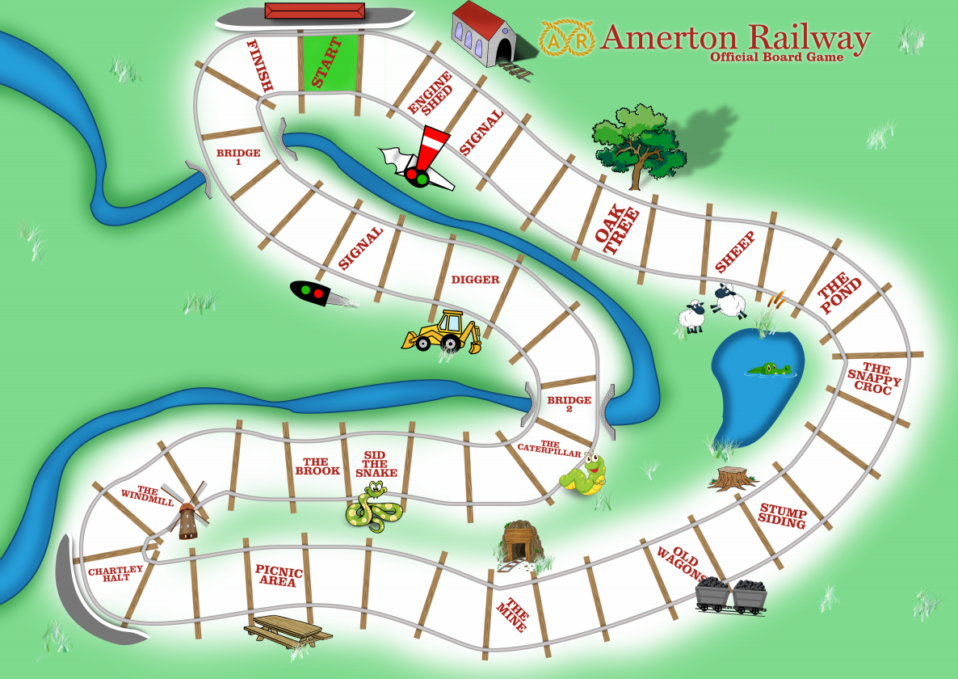 Our volunteers have been working tirelessly to increase our range of home based activities for families to get stuck in with during the COVID-19 lockdown. 
We are now very proud to announce the release of Amerton Railway: The Board Game!
Drive your steam train around the railway at Amerton, looking out for landmarks around the railway. Will you get all the way round without the fire going out? Will you drop the shovel? Maybe you will get it all just right and be extra speedy!
You can download the game from our downloads section.