"Minnow" ballast wagon arrives at Amerton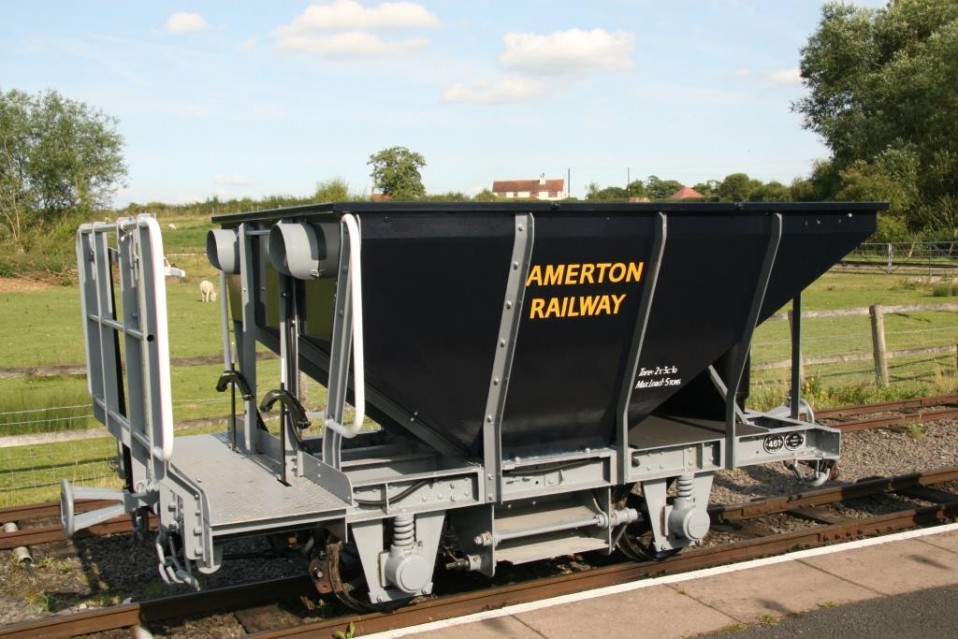 Our newly built ballast wagon – the "Minnow" – arrived at the Railway on 21st July 2014. Since then we have done various minor finishing jobs, tested the wagon, written operating instruction manuals and trained the authorised operators. The wagon has been used on the current mainline relaying project between the headshunt and Stump Siding, where it has proved to be a very effective and welcome addition to our fleet of equipment.
Built off-site by our Whaley Bridge based members, the 5 ton capacity wagon is based on a re-gauged ex-RNAD Trecwn flat wagon chassis. The discharge doors are controlled from the operators position and use air from on-board tanks supplied from the compressor on "Gordon". Diverter plates deposit ballast to the outside of the sleepers or into the centre of the track.
Comments
comments