Membership
AMERTON RAILWAY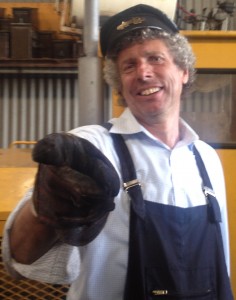 NEEDS YOU
The most important part of Amerton Railway is not the line, the rolling stock, engines or even Isabel herself, it's our Members, who run the Railway in their spare time, entirely for free. Membership gives the opportunity to learn new skills whether in train operation or workshop practice in a friendly environment. Support by Members allows us to run regular trains and special events and restore and maintain Staffordshire's narrow gauge railway heritage.
Volunteer Recruitment Day
We have a Volunteer Recruitment Day where you can see all of the goings on at the railway. For information on dates and activities please visit the Volunteer Recruitment Day page.
What's in it for me?
A Chance to Volunteer: Members can join our active Staff Group whether your are able to give lots of time or only a little and where we can find a role that will suit you. Staff Members get a monthly email News Letter on behind the scenes developments. If you think this may be of interest to you then there is more information on our volunteering page.
Travel: You may travel for free on any normal service. Free travel does not apply to special events such as a Gala day or Santa Special and we would ask Members to let the public travel first if the train is full.
Isabel Gazette: Amerton Railway's quarterly colour magazine with news and features on developments at the Railway.
AGM: The Annual General Meeting: This gives Members an opportunity to discuss the Board of Director's Annual Report and contribute to the Railway's running and development of the railway.
You can download a copy of the Membership Application Form here. This can be printed off and should be sent to the Secretary or dropped in at the railway on a running day. You can pay your Membership Subscription by cash, cheque, online banking, or using this Standing Order form. If you are a UK taxpayer please Gift Aid your membership which allows the Railway to claim an extra 25p in every £1 to spend on maintenance and restoration projects, you can find the Gift Aid form here.