Volunteer Recruitment Day – 29th May 2022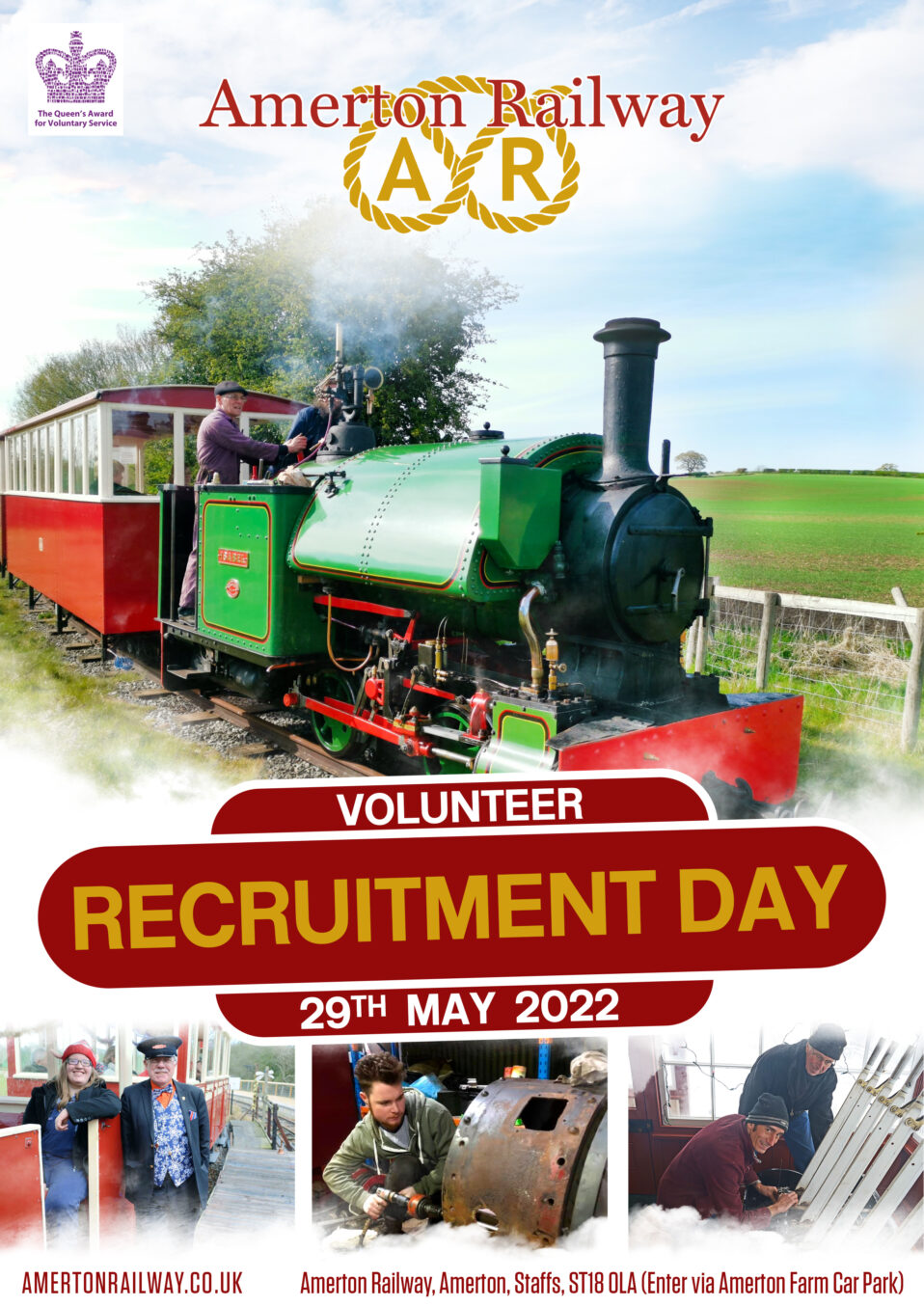 On Sunday the 29th May 2022, Amerton Railway will open its doors for a behind the scenes look at how our volunteers keep the railway running, and give you an opportunity to learn about how you could get involved!
Meet our current volunteers in a mixture of informal chats and tours around our engines and workshops and get a taste of what it's like to be a part of a successful charity and heritage railway.
What can I do?
We have opportunities in all areas of operations for people aged 14 and up. An example of some of the roles are:
Maintenance work on our elderly fleet of steam locomotives, diesel locomotives, carriages, and wagons.
Operational crews, such as Ticket Office staff, Guards, Drivers, and Firepersons.
Painting
Gardening
Tea drinking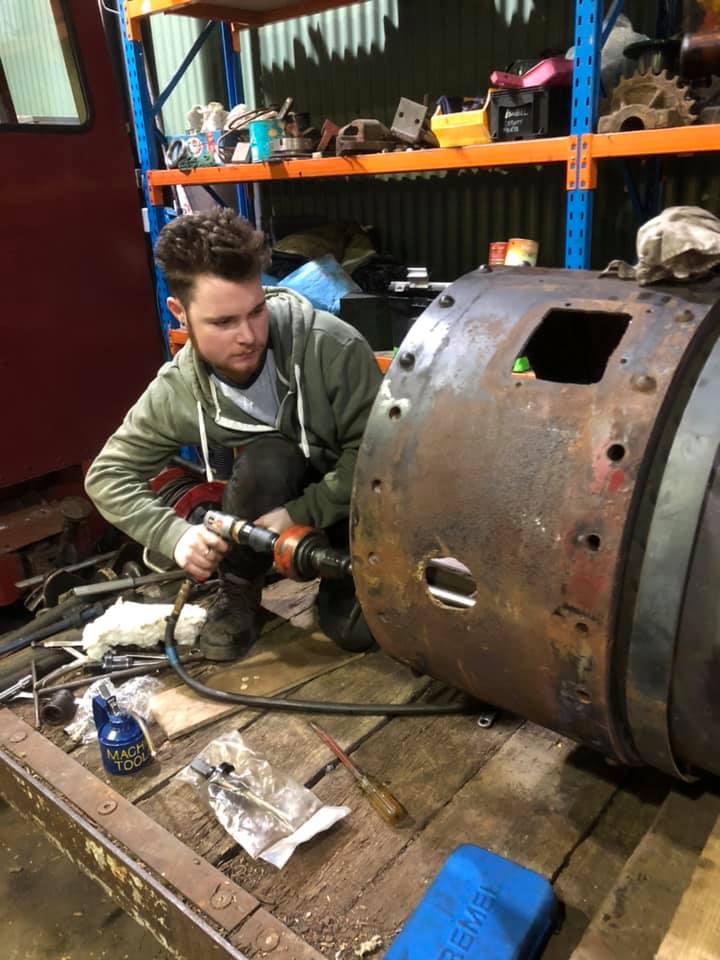 You don't need any prior skills (although if you do that's brilliant!), we can provide full training for all of the roles.
Visit us
From 11:30 until 16:30 you can come and visit us and see what we're all about. Trains will be running on the day so you can get a feel of how everything works, have a ride around on our 1-mile track, and see our workshops.
We will be running a steam engine on the day. If you are interested in visiting in the morning and seeing the process of lighting up and raising steam then please let us know at enquiries@amertonrailway.co.uk or with a message on our Facebook Page and we'll give you details.
You do not need to pre-book, but if you have any questions you can reach us on our Facebook Page or by email to enquiries@amertonrailway.co.uk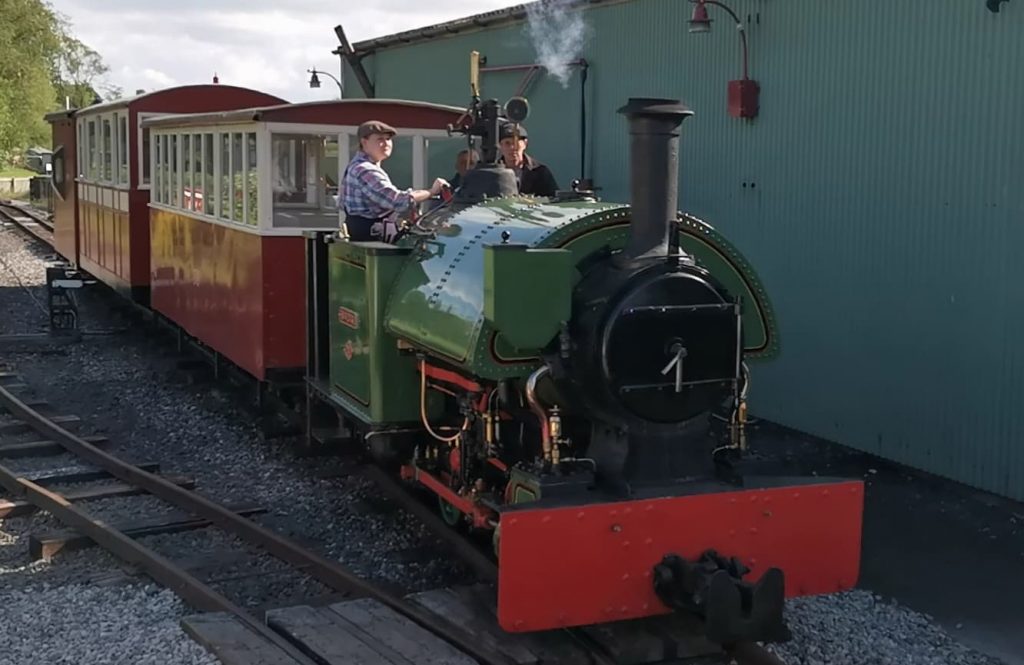 Who Can Volunteer?
We are happy to meet anyone interested in volunteering, for some of our operational roles there may be requirements for medical fitness to be declared, but we have other roles that are far less demanding, we are happy to answer any questions on the day.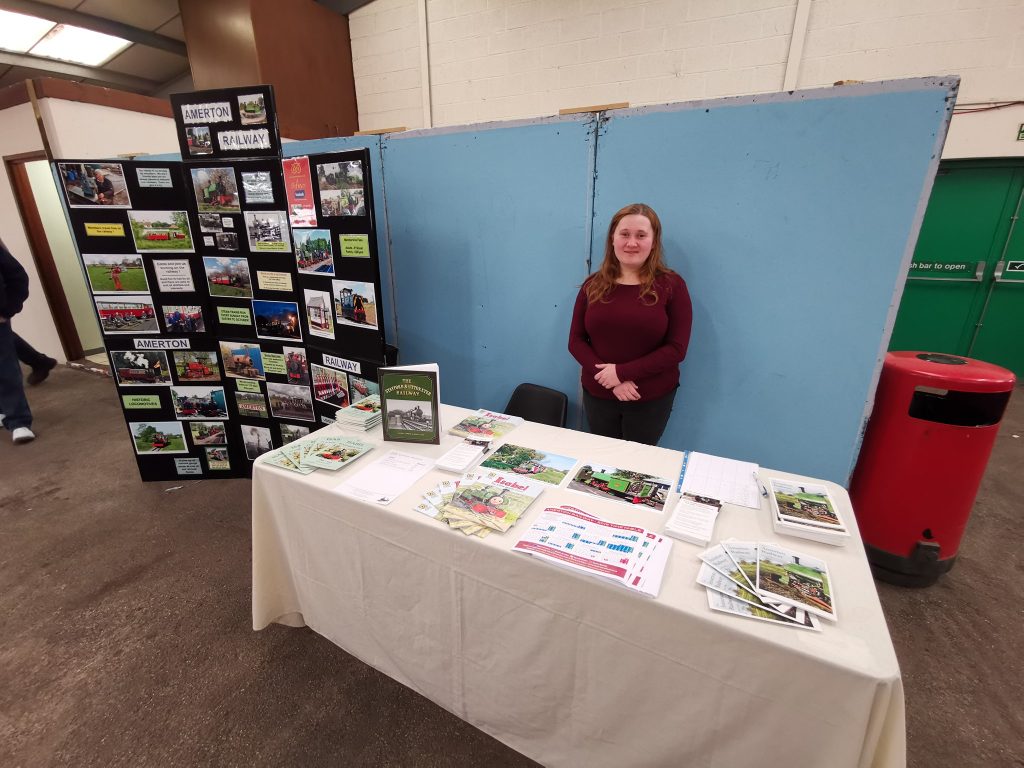 We do have a lower age limit of 14 for volunteers who visit alone, this is due to the fact that this is a real and functional railway, there's lots of heavy equipment, tools and oily bits!
I don't have time!
Lots of people assume they need to be there all the time, or for several days in a row. This is not the case (unless you want to be!). We have several younger volunteers who work full time day jobs, and work at the railway on evenings and weekends. We understand life can be busy, so even if you can spare 1 day a month, any help would be very much appreciated.