E.E Baguley No. 2085 "Golspie"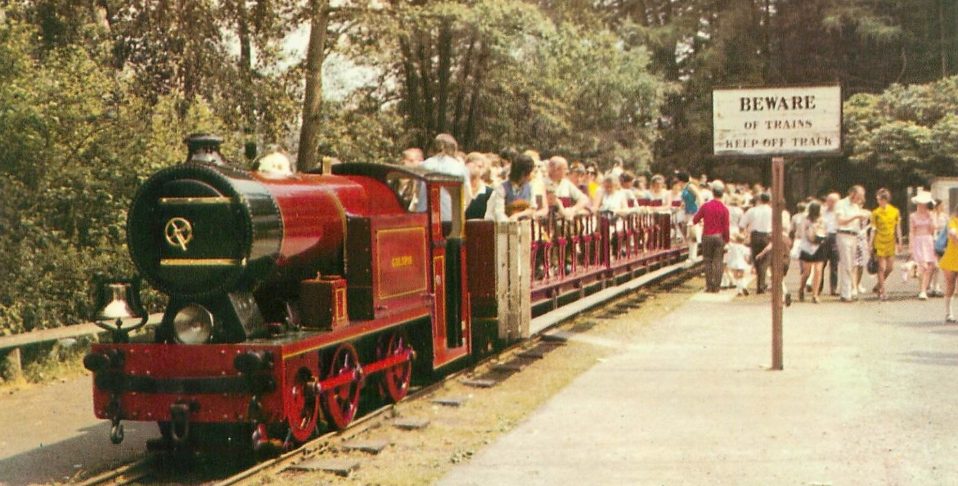 Technical Details
| | |
| --- | --- |
| Builder: E.E. Baguley, Burton | No.: 2085 |
| Weight: 4 tons | Year: 1935 |
| Livery: Red | Tractive effort: 60 hp |
Golspie is a steam-outlined, but originally petrol-engined 0-4-0 built by E.E. Baguley in 1935. Delivered new to the Duke of Sutherland's Trentham Gardens, it became one of three similar locos on the mile-long line.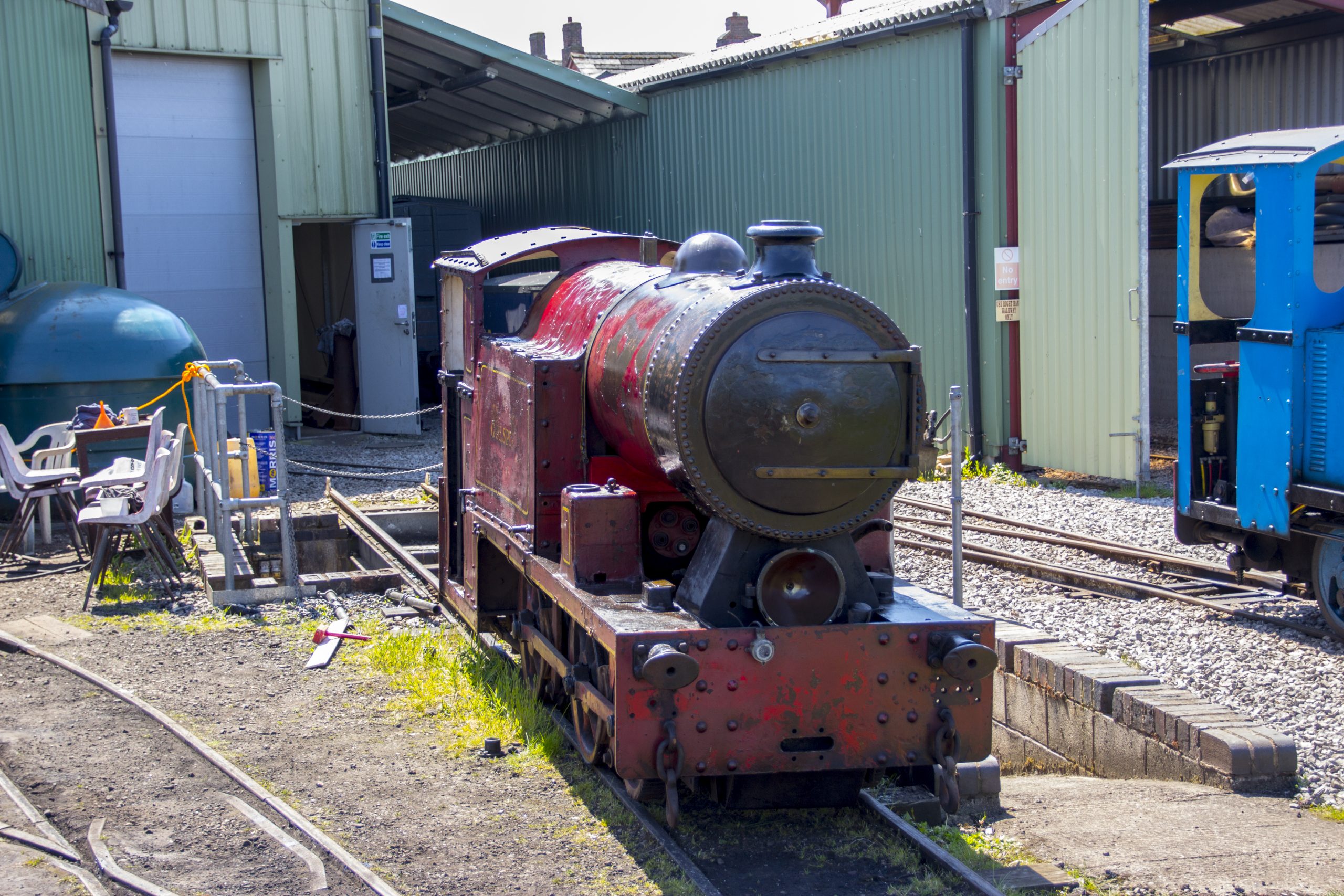 History
In 1938, Golspie received a new 3-speed gearbox and the original Baguley petrol engine was replaced by a Perkins 4.270 diesel engine of around 60 hp. The railway regrettably closed at the end of the summer season in 1988 and was largely moved to Alton Towers, although the first loco Brora travelled north to Dunrobin Castle in the Highlands. Golspie, by now named The Trentham Express, was never used at Alton and was stored in the open, being stripped of a few spares, but otherwise it remained a very original machine. The loco arrived at Amerton on 9th May 2000.
Restoration Process
At the moment, Golspie is being worked on at Amerton. As of 24th April 2013 the engine now starts, work is required on the linkage for the forward and reverse gearbox, along with some re-machining required on the speed gearbox. The intention is to restore the locomotive to pristine condition and introduce it to passenger traffic at the railway.