2021 Classic Car and Vintage Rally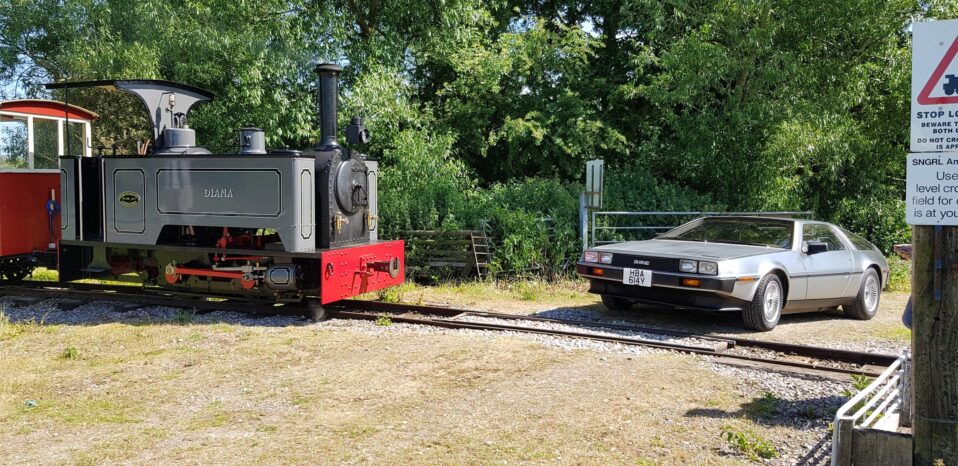 Sunday 12th September 2021
Classic Cars and Trains is a new event for 2021 which will see an undeniably excellent mix of classic cars, sttionary engines, motorcycles, Lister Autotrucks, steam engines, and trains. For the first time since the railway started, we will playing host to an excellent assortment of 99 years of vehicles, dating from 1900 to 1999 as well as trains offering rides all day!
The event will take place in a designated area on the fields within the railway, and the public will be able to park on our
overflow car park just before the arena. Each exhibit will have their own designated plot of approximately 8x15ft, to give enough space for the cars to be displayed and people to view them, appreciate their history and the work that goes into keeping them on the road.
The railway will be running throughout the day and will have multiple locomotives in operation on passenger
and demonstration freight trains.
Exhibitors will arrive between 9am-10:30am and book in at the 'gatehouse' and shown where their plot is. All
exhibits will need to stay parked at this plot till the event ends at 4:30pm.
Exhibitior Application
If you would like to become an exhibitor for the event you can download more information and application forms from here. Applications must be completed by 31st May, you will receive confirmation of your attendance. Please return them by e-mail to classic@amertonrailway.co.uk
Invitation Letter and Site Map
Application Form Download
Event Poster (Please share with your friends!)