2022 Classic Car and Vintage Rally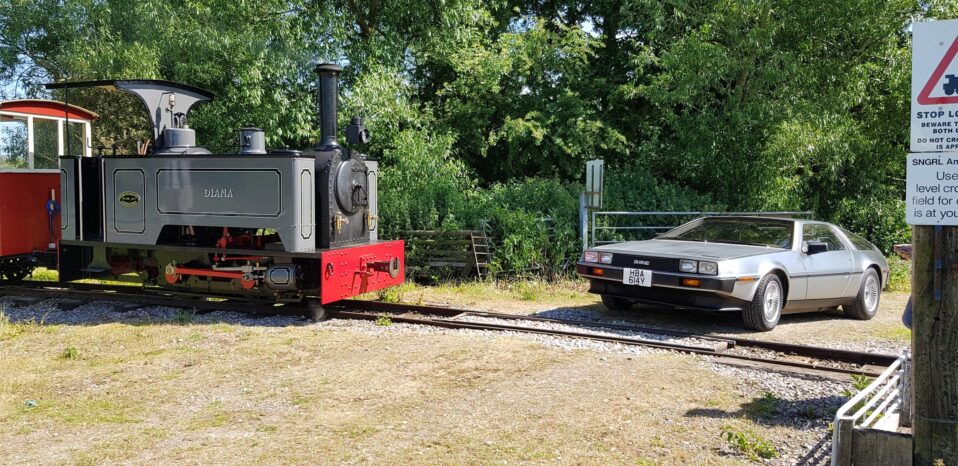 Sunday 18th September 2022
Classic Cars and Trains is returning for 2022! Come and see an undeniably excellent mix of classic cars, stationary engines, motorcycles, Lister Autotrucks, steam engines, and trains. The picnic area is also open all day for you to enjoy the passing trains.
Opening Times
Gates open at 11am, though the yard at the railway will be open from 8 to see the engines being lit up. The railway will be running throughout the day and will have multiple steam and diesel locomotives in operation on passenger
and demonstration freight trains.
Ticket Prices
We charge a small fee for entry to the rally field, separately to the cost of travelling on the train, this price is TBC.
Day tickets are £12 for adults and £5 for children.
Single ticket prices are £4 for adults and £3 for children.
Information for Exhibitors
Exhibitors must submit an application and have an invitation before attending, applications will be made available as soon as possible.
Please head towards the right hand side of the Amerton Farm car park and towards the marshalls at the railway crossing, they will guide you to your plot. Depending on numbers, you may be asked to queue for a short time in our overflow car park, an arrival time will be provided with your application confirmation.
The address for the railway is Amerton Railway, Amerton, Stafford, ST18 0LA. Google Maps will take you right to us. If you have any problems finding us or have any issues generally, please call 01889271337.
Exhibitor Application
Applications are now open!
Please download an application form here, and email it to classic@amertonrailway.co.uk; if you prefer to use post you may post it to the address below, but please ensure to include your contact details so we can send you our attendance confirmation.
Amerton Railway
Amerton
Stafford
ST18 0LA
We try and get back to all applicants in good time before the rally to confirm your attendance, though if you don't hear back from us please contact us on 01889271337, email us classic@amertonrailway.co.uk, or message us on Facebook.