Golspie has a visitor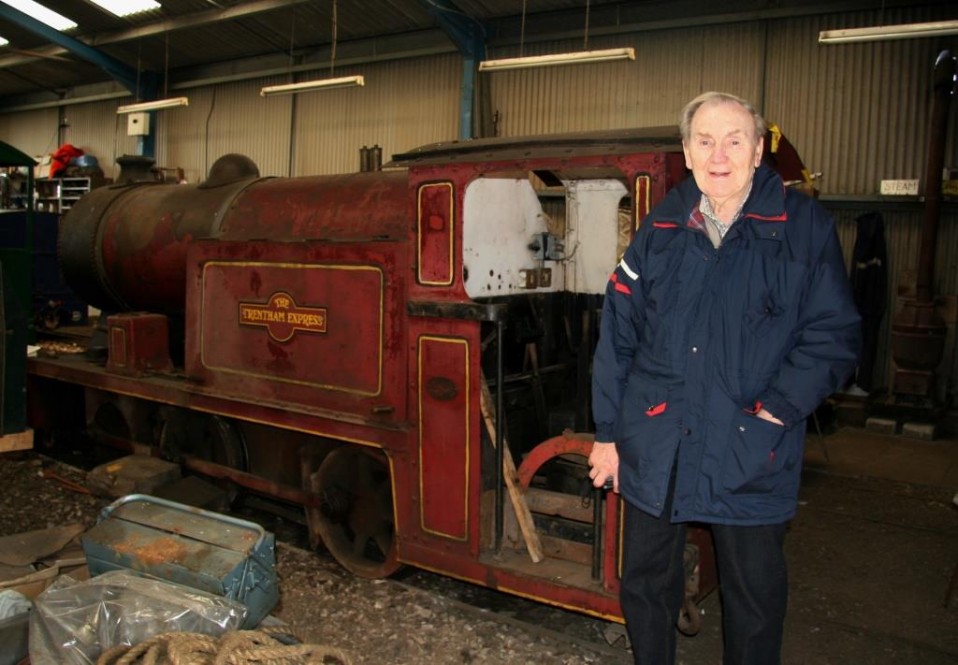 On Saturday 21st March we were pleased to have a visit from Mr Bob Watson, who came to see Golspie, our Baguley steam outline diesel locomotive built for the Trentham Gardens railway and later at Alton Towers (although not in use there), before being bought for preservation at Amerton. Bob drove Golspie's "cousin" "Altonia" (now preserved at the Old Kiln Railway) at Alton Towers for a period and remembered Golspie in store there.
We were pleased to be able to show Bob and his wife Betty the work being undertaken to return Golspie to running condition and also the other locos in our collection.
Thank you for coming to see us Bob, it's always good to meet people who had a connection with our stock in working days, we hope to see you again as the restoration of Golspie progresses.
Comments
comments