2013 Amerton Gambian Deaf Children Charity Event Report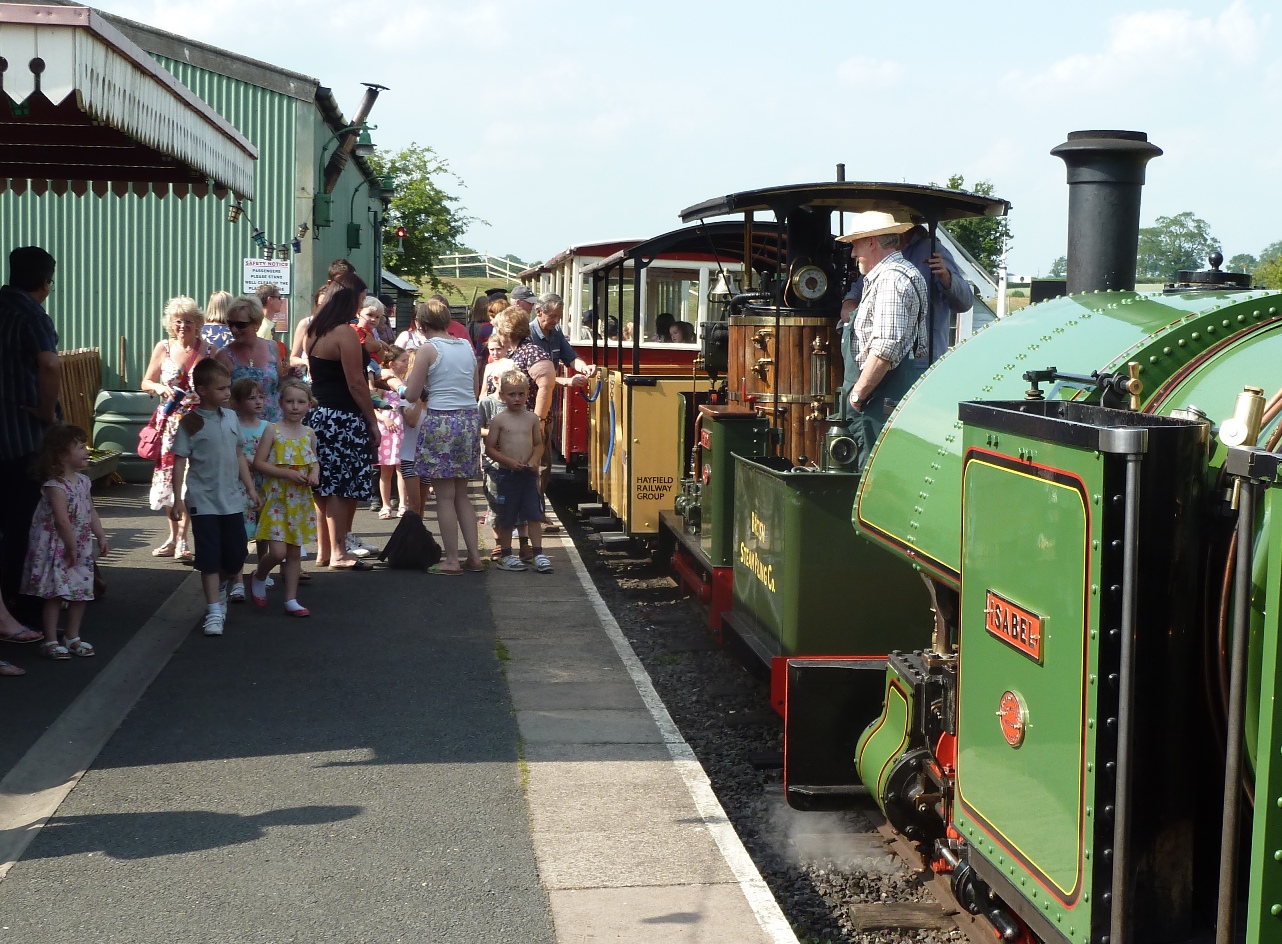 The GDCSP Charity Event this year proved to be an amazing success, here are some photographs and a message from the organiser of the event.
The 2013 Gambia Charity Event was one of the most successful charity weekends yet and we raised just over £800 towards the work of the Gambian Deaf Children Support Project.
The weekend was notable not only for the (Gambian Style!) hot weather – phew – but also for the Signing Choir on Sunday, and the huge popularity of the two passenger train operation, and the popularity of the Hayfield coach.
The Signing Choir were all students from De Ferrers Academy in Burton-on-Trent (the birthplace of some of our diesel locomotives) and the two performances they gave were very well received. People said to me afterwards that it had 'brought a lump to their throats', it was 'very moving', that they 'hadn't realised the beauty and smoothness of sign language' and that it had 'helped to see the sort of things we have been doing in Gambia and which the railway has been supporting each year'. It was a very special addition to the weekend and I have written to the school to thank them and hope they will be able to do it again next year.
The two passenger train operation was very much appreciated by passengers who really enjoyed passing the other train in the loop and waving to the train crew and other passengers, who they had watched from a distance as both trains approached Chartley Loop. They also enjoyed travelling on two different trains and it made for more interesting operating arrangements for the train crews.
Finally the weather was perfect for the open sided Hayfield Coach and, as before, this was always the first coach to fill up before departure. Many thanks to the Hayfield folks for the free loan of this once again.
All in all therefore a successful and enjoyable weekend. Thanks to all involved and to the railway for agreeing once again to us having a Charity Weekend Event and the people that came and donated.
Written by Malcolm Garner, event organiser and driving force behind GDCSP.
Comments
comments